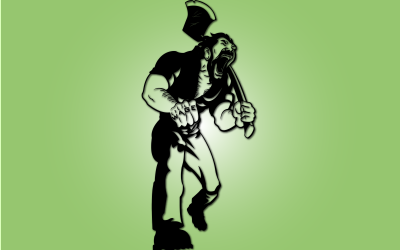 WA Gravity Enduro 2015 Series
How it went down
Results and media
The lead up
Getting prepared
IMPORTANT PEMBERTON UPDATE #2 (06/02/2015 @ 10am):
Its on!! Pemberton is currently in an ADVICE status, meaning the Pemberton Mountain Bike Park is available for racing. Firstly, this would not be possible without the tireless efforts of everyone on the fire front, so we thank you!
Paul Neve and Mark Hudson are the rock-solid managers of the Pemberton Mountain Bike area, and we thank them for their updates and assistance as always.
Being mountain biking, we are always at the mercy of mother nature and that's how we like it. Thank you all for your patience and understanding – its ENDURO TIME!
More information to come regarding course details, but the godfather Paul Neve of Three Chillies Trail Construction has designed the route for Round 1 and is out there now ensuring the trails are in top condition for next weekend – what a legend.
IMPORTANT PEMBERTON UPDATE #1 (04/02/2015 @ 10am):
Please note that the Pemberton Area is currently under a Watch and Act. The Northcliffe fire is heading in a northern direction towards the Pemberton Townsite area. We are quickly trying to find a potential location change if the Watch and Act remains, or alternatively, the race will be postponed. This is a significant fire and your safety is the priority. Please contact your accommodation to seek further details regarding potential rescheduling.
For more information on the fire, go to http://www.dfes.wa.gov.au/alerts/Pages/Alert.aspx… or go to the Pemberton Visitor Centre facebook page.
We apologise for any inconvenience caused, and as much as we all want to race, your safety is the most important priority.
Race Information
We head back to Pemberton in 2015 with a bang! A huge kickstart to the season at the beautiful Pemberton Mountain Bike Park, is seen with the Cross Country Nationals on the Australia Day Long Weekend, followed by the WA Gravity Enduro circus arriving a few weeks later. If you think the christmas kilos are having an impact, why not just race the descents?! We will have 4 timed descents, all designed by mountain biking Godfather 'Paul Neve' and the Three Chillies Trail Construction Team. Paul and his team have done an amazing job on the trails in recent months, and expect some new secrets as well!
The course map will be released closer to the date, and Saturday will be open for practice. If you think you need to hone your skills, why not sign up for a clinic with Rock n Roll Mountain Biking, and get some tips from the pros… and we mean PRO's – with Chris Kovarik (record of the largest winning margin in a UCI DH World Cup race…. 16 seconds) and Claire Buchar (multiple Aust and Canadian DH Champ and World Cup racer), of course includes the professional and safe course structure by Mark and Jen Wardle of RnR! Tie in  a clinic when registering with the WAGE event, or just do a clinic and contact Rock n Roll Mountain Biking directly.
Course setup will be occurring on site on Saturday. Keep well clear of the (limited) volunteers walking on course and setting up, and please only contact them if urgent assistance or course hazards have occurred.
The Village
6am – volunteers on-site preparing course bunting and signage. The course is open for SLOW riding and inspection of lines and stages. People will be crossing and inspecting the course so take care.
9am – registration area open at the Race Village. You MUST collect your raceplate and RFID bracelet. Put your bracelet on your right wrist immediately, then fix your raceplate to your bike using the supplied tie straps. Keep your raceplate as it can be used for subsequent races, and keep your RFID bracelet! The bracelets are numbered to match your raceplate, so don't worry, you can't mix them up. Think you might forget to bring your ID to the next race? Then return it to the village for safe-keeping after the race.
9:30am – St John Paramedics on-site
10am – YOU MUST BE AT THE RACE VILLAGE FOR BRIEFING
10:15am – riders may start climbing to Stage 1. With 30 second rider gaps, it will take 50 minutes to cycle through 100 riders, so be patient through the first wave.
~1:00pm – Presentations and lunch
Pemberton Mountain Bike Park
See the map above for direction. The Pemberton Mountain Bike Park is well catered with nearby accommodation at the Pemberton Caravan Park and Camp School. Contact the Pemberton Visitor Centre to make a booking.
There is toilets, a large pergola, swimming pool and beautiful scenery, just a few minutes from the Pemberton Town.
What goes on
gravity enduro race format, timing your descents over multiple stages, with relaxed, social climbs
race village showcasing local business products and services
Awesome spot prizes, round prizes and series prizes thanks to CHAIN REACTION CYCLES
Bunted and signed course with spectator opportunities
Paramedics and mandatory insurance cover on entry
Places are limited to ensure management of facility and race
A safe riding environment and heaps of fun! LEAVE NO TRACE!! Look after the environment that we are privileged to ride in.
Cost
Under 19 is only $35 and over 19 is only $45. If you are an MTBA member, there is no additional $20 insurance cover day license.
And don't forget! Just like last year, we are donating 10% of your rider entry back to the trails, to ensure a sustainable racing event.
Race Rules and details
Head to our race rules page for further information regarding equipment.
CHAIN REACTION CYCLES have fully supported our approach to create exciting race villages showcasing local bike stores and businesses and the biking Community! WA Gravity Enduro could not have done this without our sponsors support, so please support them in any way you can
10% of your entry fee goes directly to the Pemberton Mountain Bike Park to assist with maintenance and help fund future trail development. We are a group of passionate mountain bike riders aiming to increase rider participation, create new trails and promote the sport.
Don't forget to tell your family and friends to come down, experience mountain biking, make some noise and heckle – pedal pedal pedal!! Plenty of action for spectators – come down and heckle your family and friends! Bring the air horn, cow bell and anything that makes some noise!