2017 Sponsors
Huge thanks to the following sponsors who support WA Gravity Enduro. Please support them wherever you can and mention WAGE!
Chain Reaction Cycles
The World's Largest Online Bike Store!
Chain Reaction Cycles has been with WA Gravity Enduro since the beginning, and four years later, we are very excited to have Chain Reaction Cycles again as our major sponsor! Established in 1984 as a humble store by the name of Ballynure Cycles in Northern Ireland, the family store grew steadily on the back of great customer service and quality cycling components.
20 years later, they went on to sponsor WA Gravity Enduro in 2014 and we are thrilled to continue growing together in 2017.
Wembley Cycles is the number one shop in Perth for all your mountain bikes, products, servicing and experience.  All our staff are passionate mountain bikers who ride and love the trails you're riding and can offer advice based on that knowledge.
Giant has grown well beyond its manufacturing roots to become the world's leading brand of quality bicycles and gear. With more than 12,000 retail partners worldwide, Giant aims to inspire adventure in all riders, from casual to competitive. Learn more at www.giant-bicycles.com
Common Ground – mountain bike trail services
Common Ground is a trail planning and design consultancy. We specialise in developing strategies for the establishment of mountain bike facilities and aim to connect people with trails, spaces and landscapes. By fostering a 'common ground' between agencies and enthusiasts we are able to design and develop universally accepted, sustainable and iconic trails.
Above all, we believe that all cycling facilities should be fun and we will always push boundaries to ensure this is the case.
Common ground welcomes all enquiries especially from clubs, individuals and local governments seeking advice on how to approach their trail development projects. Contact dave @ commongroundtrails.com or check out the website at www.commongroundtrails.com
Rock and Roll Mountain Biking
Rock and Roll Mountain Biking are a family operated business based in the Perth Hills aiming to provide mountain biking adventures suitable for all riding abilities. Rock and Roll Mountain Biking have qualified mountain bike coaches to teach skills or guide riders on the best trails the Perth Hills has to offer, all done in a fun safe environment and are flexible and deliver a variety of mountain biking options to suit budgets and needs.
WA Gravity Enduro and Rock and Roll Mountain Biking raise much needed funds to support Junior Race Development allowing our skilled junior riders to travel and experience interstate racing opening the doors to future opportunities. Rock and Roll Mountain Biking work tirelessly to promoted Mountain Biking in Western Australia. Visit them www.rockandrollmountainbiking.com.au
Loan WA Asset Finance and Leasing
Loan WA Asset Finance and Leasing is a business that prides itself in providing personalised financial services for every situation. Our team focus on exceptional customer service by going above and beyond to achieve the best possible results for our clients. The Director Luke Natoli has over 10 year's experience in asset and equipment finance. Luke's high level interpersonal skills has seen him build strong relationships with key stakeholders in throughout our large lending panel. If you are thinking about purchasing a Car, Bike, Boat, Truck or any other vehicle or equipment email us at assetfinance@loanwa.com.au or call Luke directly on 0401 080 471.
Bike Bag Hire Western Australia
BIKE BAG HIRE W.A is a Perth based business run by people that simply love riding bikes!
We have Western Australia's biggest range of bike bags available for hire at the most competitive rates. Whether it's a hire for one day or one month we can help. We stock top of the range bags & accessories for all types riding – Evoc, Scicon, Spartan, CRC.
Bike Bag Hire W.A caters for Enduro Bikes, Downhill Bikes, Road Bikes, Dual Suspension Bikes, Triathlon Bikes, 29ers & more.
Web – http://bikebaghire.wixsite.com/bikebaghirewa
Facebook – https://www.facebook.com/bikebaghirewa/
Carmel Adventist College
Carmel Adventist College is interested in providing children with a whole-person education. On our campuses you will find a caring Christian environment where children can learn and play. Our goal is to nurture their spiritual, social, mental and physical development, with their future success in mind.
Carmel Adventist College has an excellent sporting culture and are committed to sport and in-particular, Mountain Biking.
Visit them at www.carmelcollege.wa.edu.au/
Special Thanks as Always
Huge thanks to the following groups and organisations who work with us to improve mountain biking in Western Australia

West Australian Mountain Biking Association
West Australian Mountain Bike Association (WAMBA) is the state representative body for the West Australian mountain bike community.
WAMBA works collaboratively with key stakeholders to identify, develop and sustain mountain bike experiences in Western Australia.
And also acts as a resource for clubs looking for help on trail advocacy and grants, and co-ordinates the racing calendar. Find them at www.wamba.org.au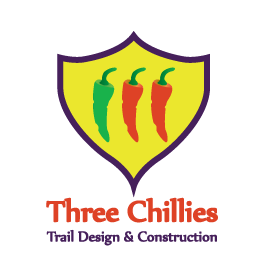 Three Chillies
Three Chillies Trail Design and Construction pride themselves in constructing fun, challenging and technical facilities. Director Paul Neve is a passionate mountain biker, and it shows in the detail and excitement he has for building great trails. Often regarded as the 'Godfather' of trail development and advocacy in WA, Paul continues to push mountain biking in a strong direction, and he continues to build and develop trails leveraging off the natural environment.
If you are thinking of developing mountain bike areas for sport and recreation in your area, or to help out, contact Paul at paulneve(at)bigpond.com

Mountain Bike Australia
Mountain Bike Australia is the peak body for mountain biking in Australia and aim to lead the development and promotion in Australia for the benefit and enjoyment of all mountain bikers. WA Gravity Enduro has established a provate affiliation with MTBA who monitor and sanction all of our events and provide insurance cover to protect our volunteers and competitors during racing, but also during recreational riding. Contact MTBA to ensure you are covered! www.mtba.asn.au
Sponsorship Opportunities
We are always looking to work with likeminded people - whether Mountain Bike related or not! Contact us below and we will send out a Sponsorship package or we are happy to call and discuss opportunities to work with likeminded people and companies.