WA GRAVITY ENDURO SERIES 2014
Congratulations to all 330 participants that took part in the 2014 series, and congratulations to our series champions!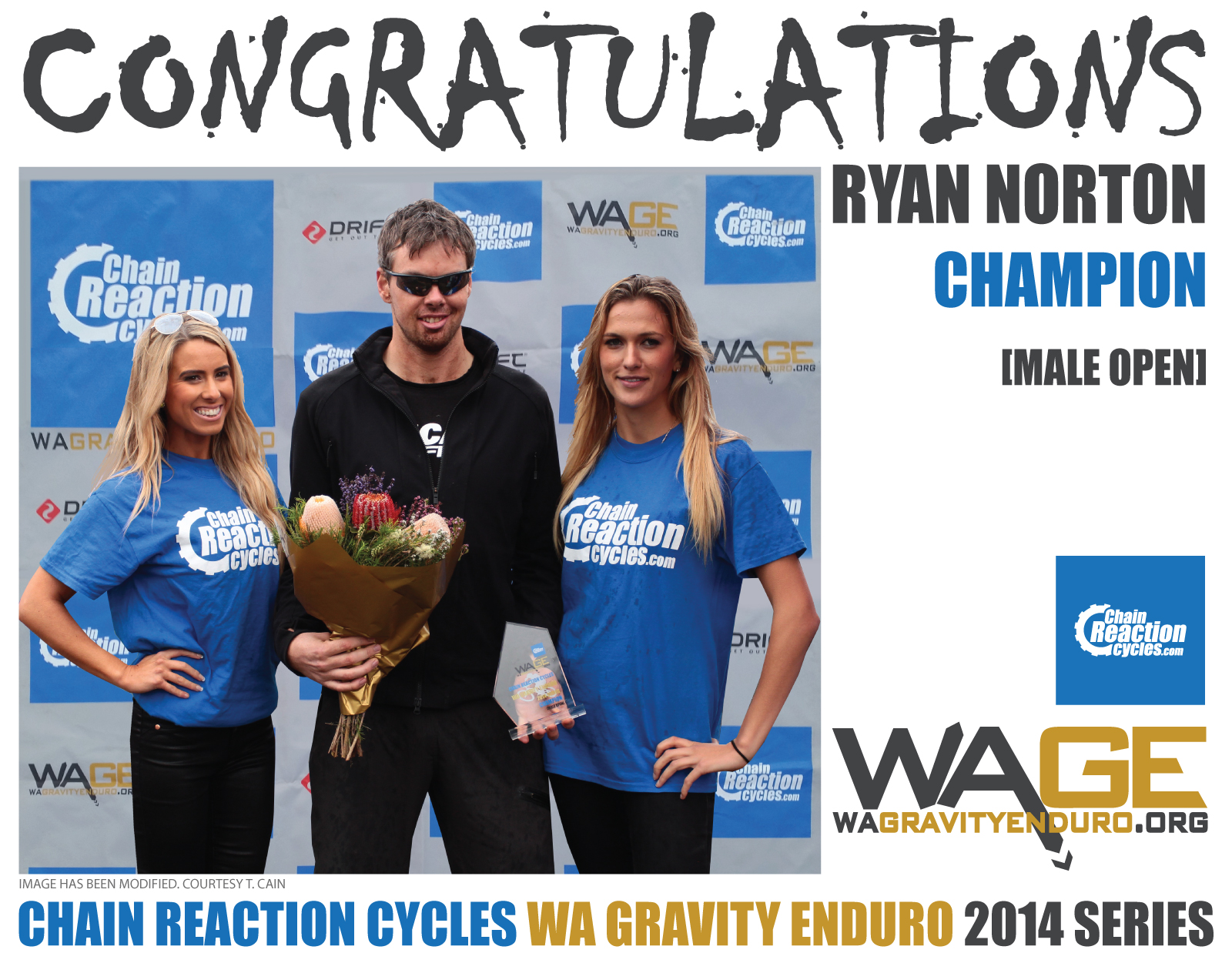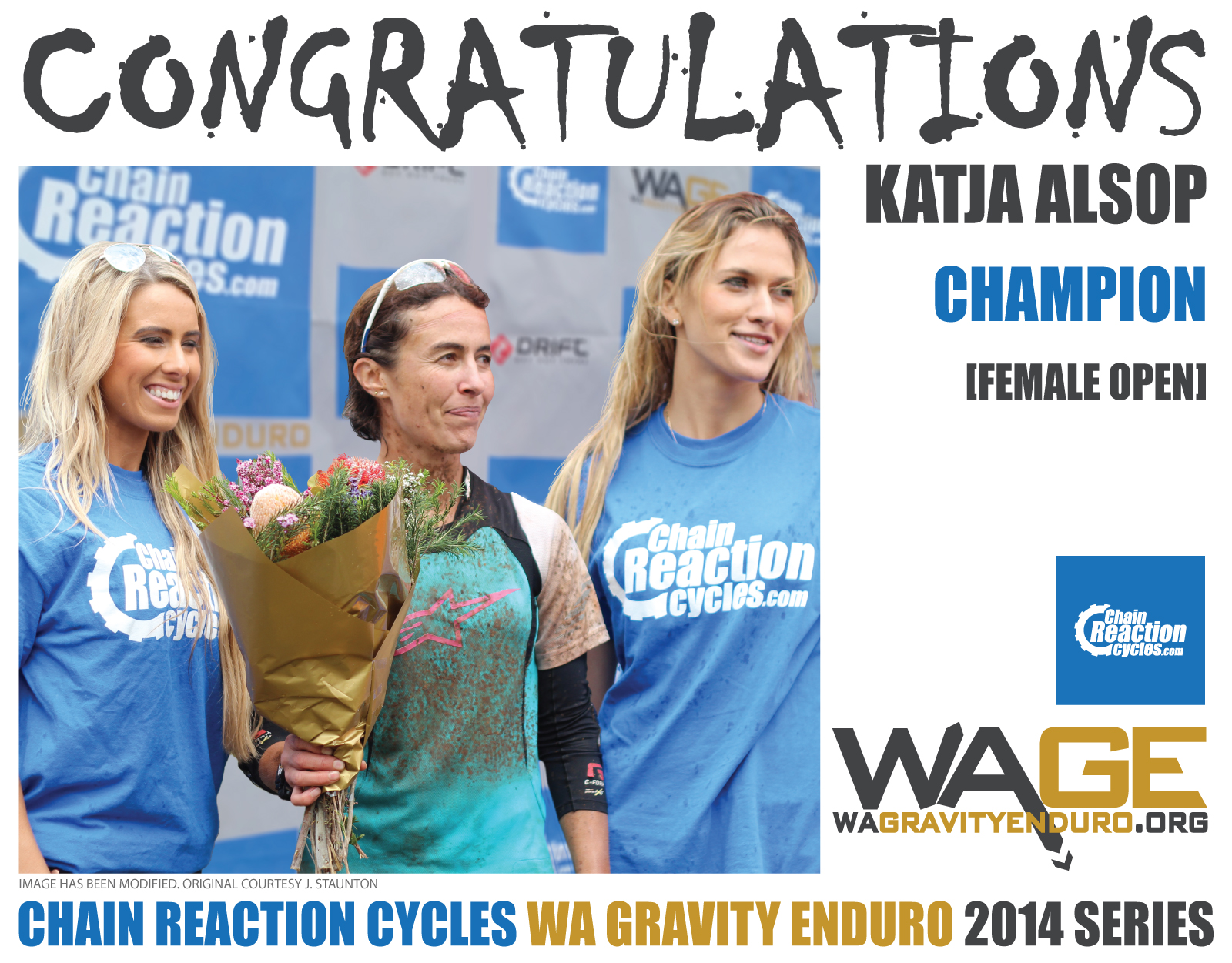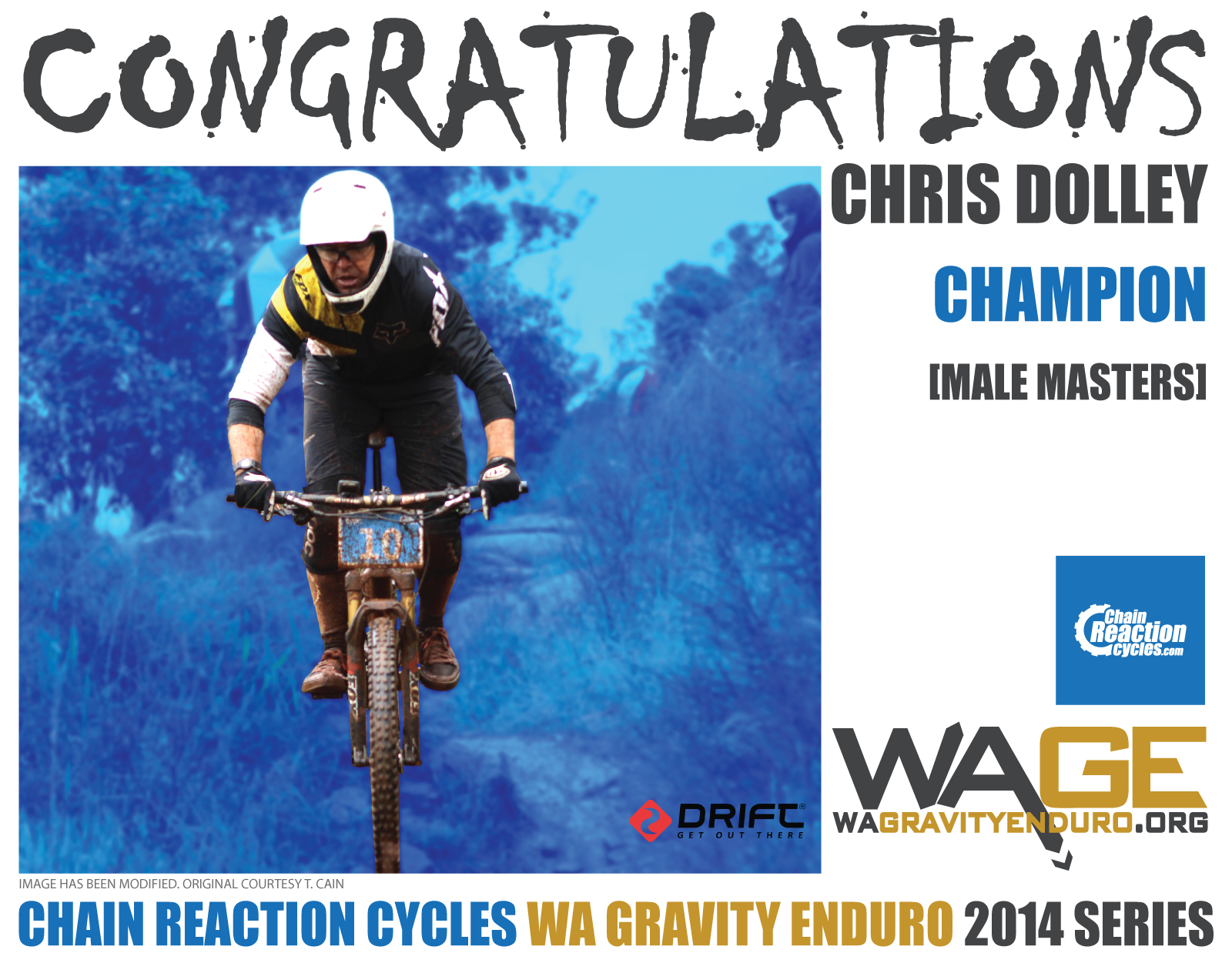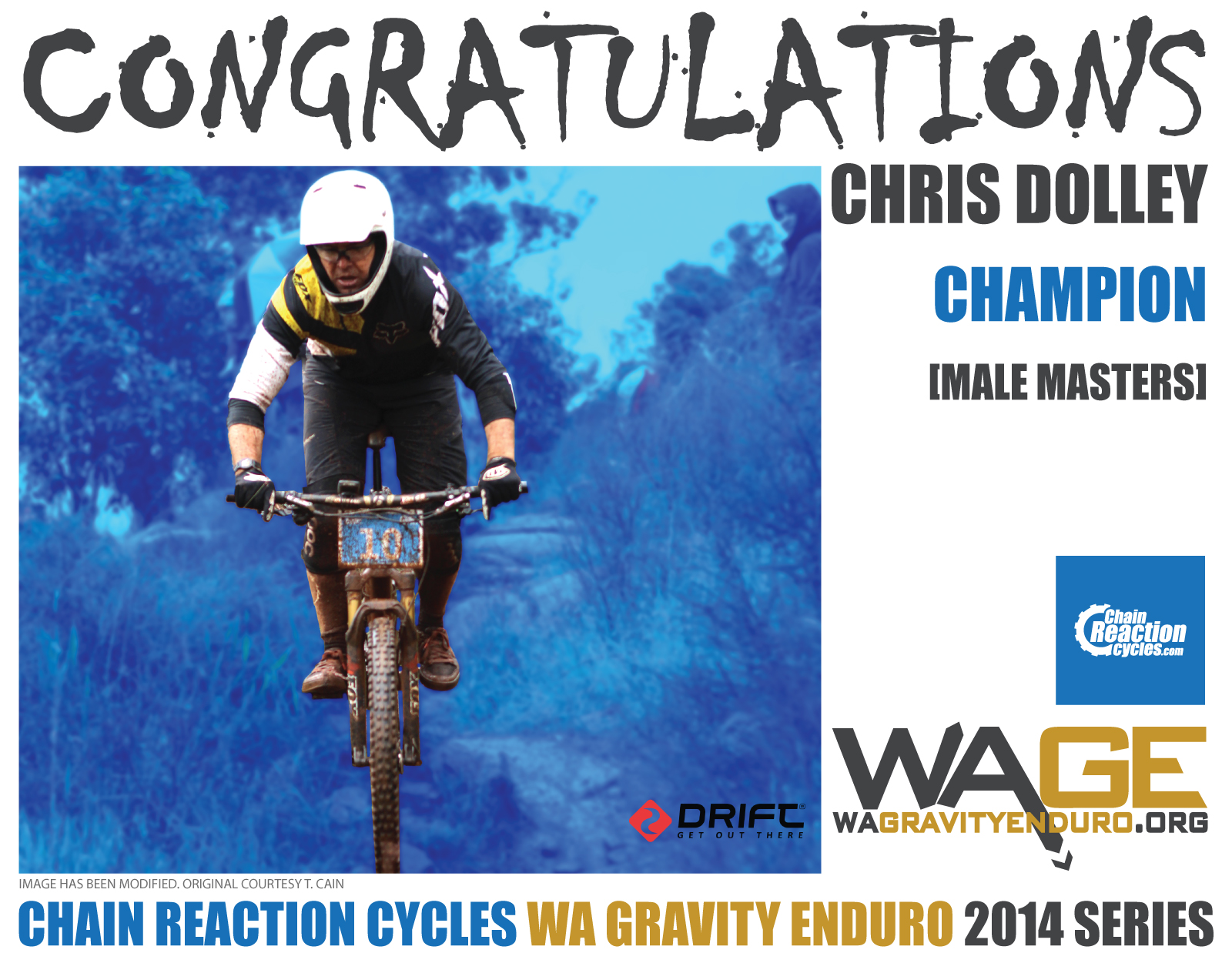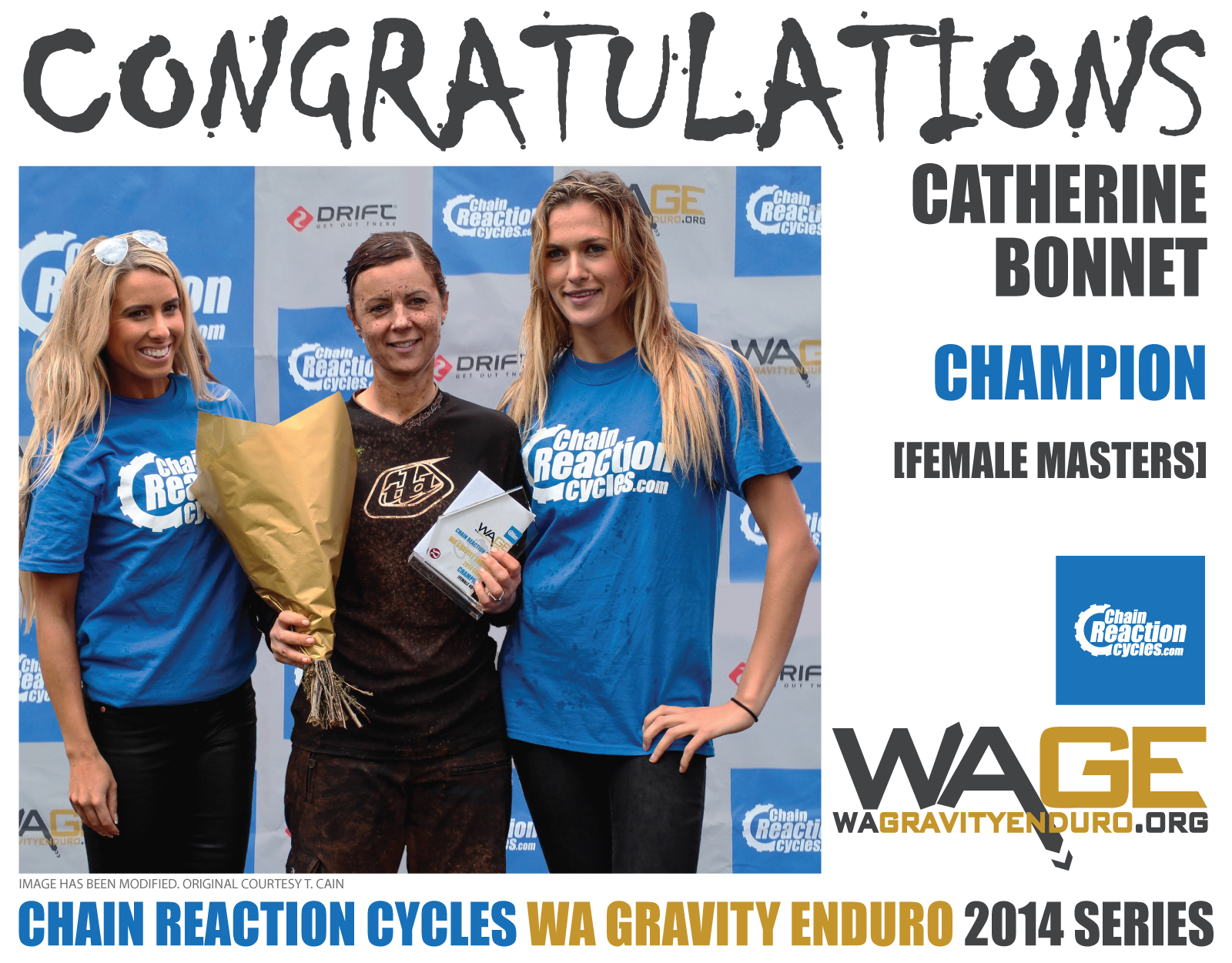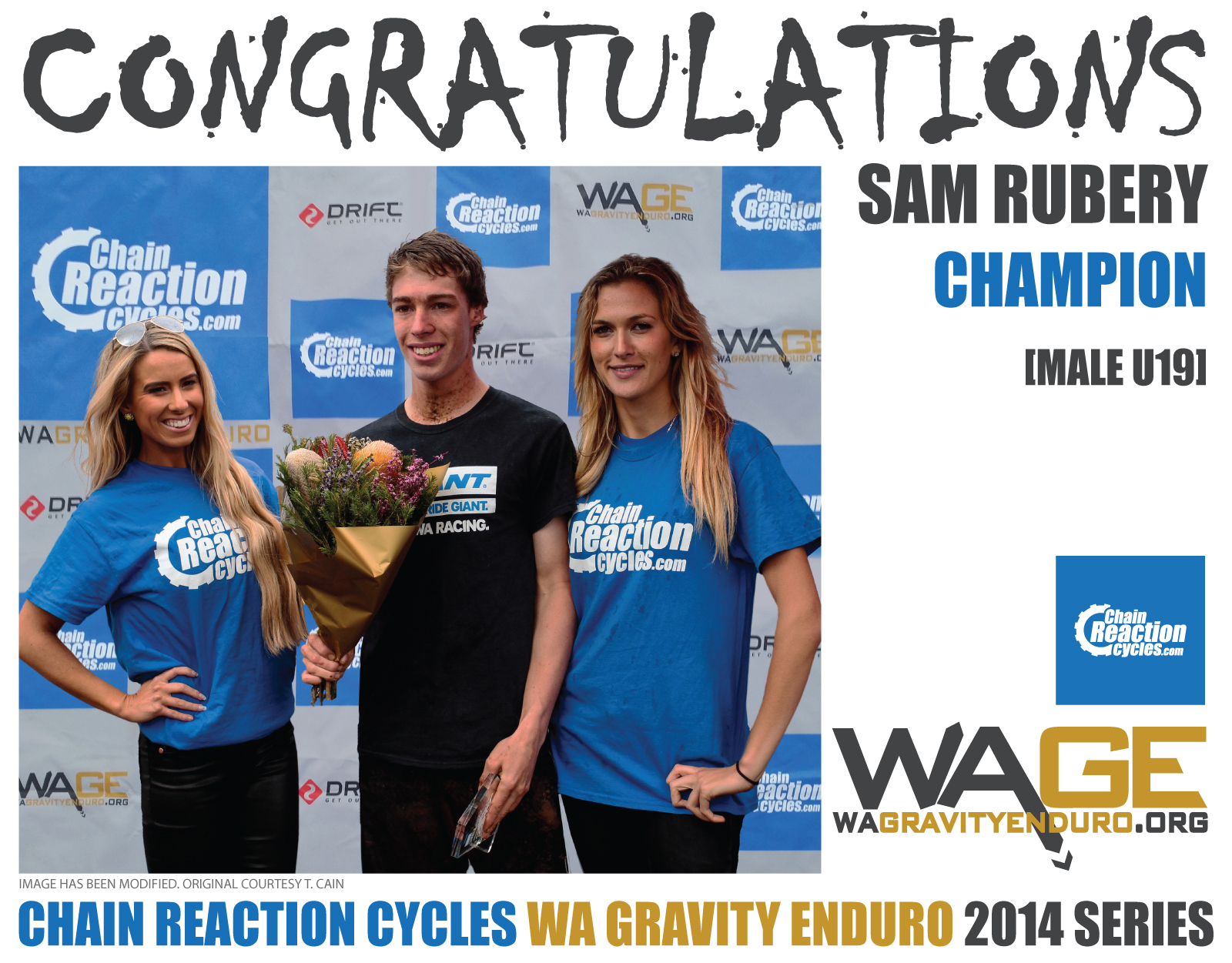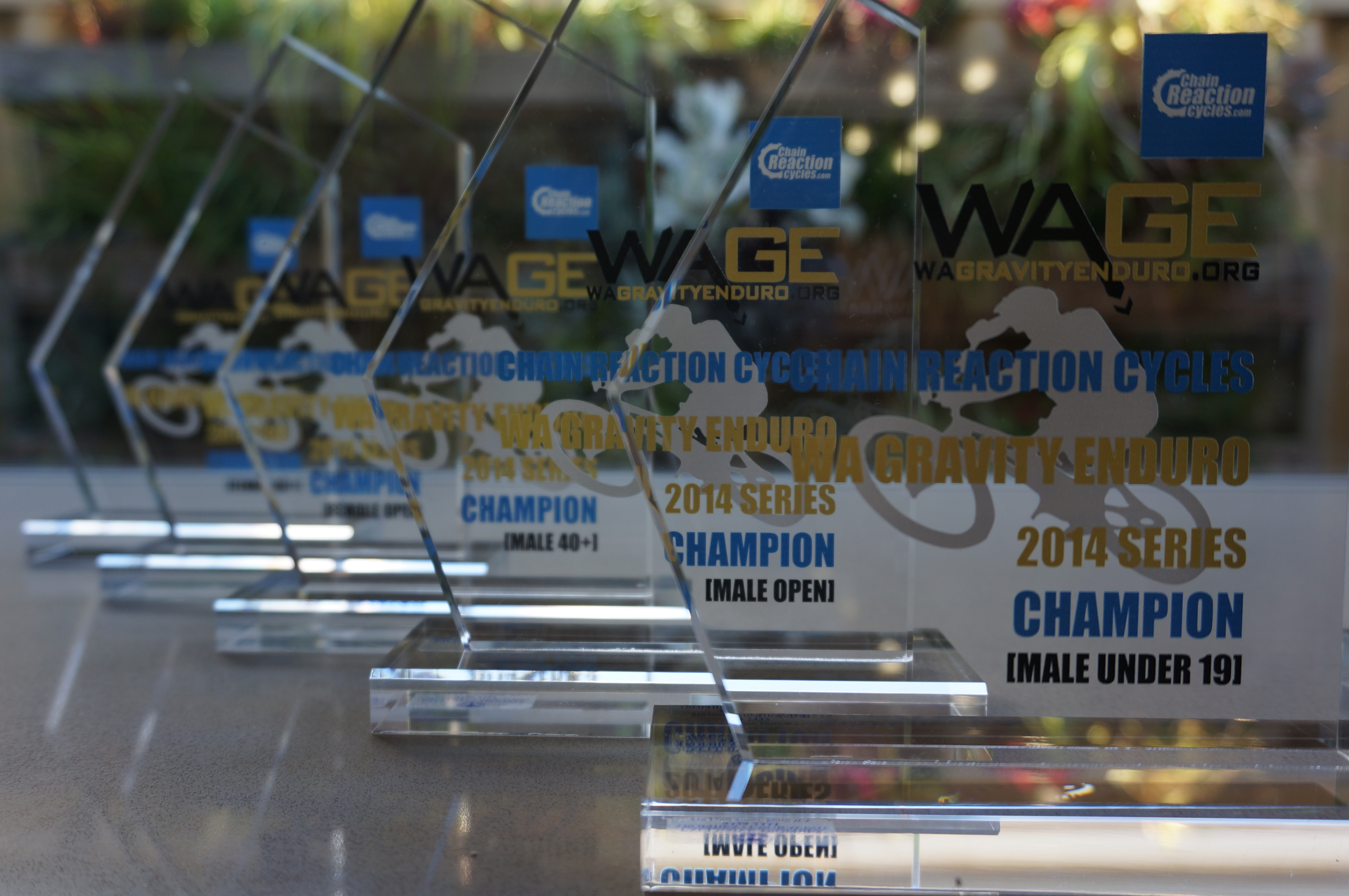 2014 saw the first series of the Gravity Enduro mountain biking format in Western Australia! It was a huge task from the onset, with piles of license applications, plenty of forms and paperwork to fill in, plus personal investment for the initial fees and charges and equipment just to host the first race – plenty of pressure with timeframes and taking heaps of comments onboard from the mountain biking community – but one step at a time and one race at a time quickly allowed the word to spread throughout WA, and nation-wide. Our fourth round grew into a National Round, part of the Australian Gravity Enduro Series, where we hosted 180 mountain bikers, had a licensed area, huge marquee and provided food and drinks to all our participants and volunteers.
We have learnt a lot over the past year – tweaking the format to reduce weighting times at gates by splitting fields, became more efficient with presentations and analysing the results, allowed riders to print their race docket after the race, tweaked the tag pole heights and their visibility, became more organised with marshals and communications, became more efficient setting up and packing down the race village, learnt a lot about negotiating with government agencies for the best outcome for everyone, and we became more resilient as riders' put up their hands to assist which helped build the community spirit and share some of the workload. We made sure rider entry fees were kept affordable to give participants from all backgrounds and skills a chance to take part and share in the fun.
With the amazing support from Chain Reaction Cycles, we were able to put up some fantastic prizes throughout the year, and we did our best to share it amongst everyone, with not only the place-getters securing some big prizes, but there were plenty of spot prizes and gift vouchers for volunteers as well. Plenty of local businesses also showed their support – in particular, Jet Cycles Kelmscott, EMR and RocknRoll Mountain Biking just to name a few, plus great support from local trail custodians like the Goat Farmer, Three Chillies Trail Design and Construction, MRORCA and of course, KCMBC, who we happily gave back to but providing free gravity enduro races for their dedicated trail volunteers.
There are also some key volunteers/marshals/general dedicated legends who deserve a long slow clap – Phil Wilson of Prodigy Painting who was always out their designing courses and pushing through the unglamorous bunting of trails for the race, to Amy and Russ – who provided huge support at the race village, and provided essential equipment like generators and marquees, the lads of RPM, to Terry who could always be relied upon for marshaling duties and just being their to assist and finally to my wife Claire – who suffered through plenty of late nights, scanning RFID's, trimming raceplates, printing rider kits and adding all the necessities, organising marshal volunteers bags (and thinking as far as adding lollies and treats), organising the finances and collecting receipts from different corners of the house, and pouring me plenty of late night coffees as I soldered timing modules under terrible light.
Finally, thank you, the rider, for racing and supporting our events. Without you, we simply cannot, and would not keep organising events in this gravity enduro racing format. You have kept us pushing for new things, longer trails, new features, different courses and to become more efficient. Your positive and constructive feedback will always keep us striving to make this the best mountain biking format from the weekend warrior to the world champ.
I hope you beat your buddy in the 2015 series….!
Steve.
[contentblock id=1 img=gcb.png]