WA Gravity Enduro
Pushing your limits since 2014.
Welcome to 2021
Even with a global pandemic and plenty of spanners through our way, we somehow managed to put together a massive 2020 series with our biggest series with the strongest number of competitors ever! Well – now its time for 2021…and it's about time we go hard! In our opinion, Enduro is the best mountain biking discipline in the world as we join together weekend warriors, families, kids, seniors and the cream-of-the-crop to race your favourite WA trails as we find out who is the (second?) best rider in Western Australia and the best riders in their age categories.
We are (once again) excited to bring you the eighth (8th) year of Enduro Racing in Western Australia Version!
We love putting riders first – pushing their limits to help them become confident trail riders, and maybe stay ahead of their mates. Our diverse riding Community is thriving and we couldn't be more proud of everyone, from the weekend warriors pushing their capabilities to our Elite who are making huge impacts on the World scene.
Working with local trail custodians, local and State Government and various stakeholders, we aim to provide the best Enduro Experiences Australia-wide, make donations, raise funds and cater for fundraisers and we feel responsible for the ongoing growth and support of the riding Community.
Let's Go ENDURO!!!
2021 | 10 x Rounds | 1 x EWS Qualifier | 1000+ riders | New categories |
New points multiplier | Graded course to suit your riding | Pilbara round | Great Adventures Ahead!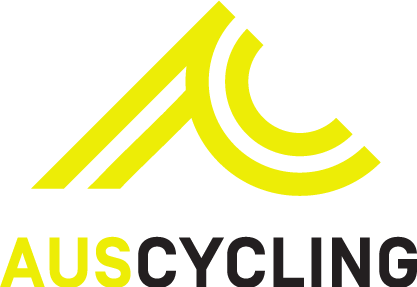 In late 2020, Mountain Bike Australia merged with BMX Australia to form Auscycling. As all WA Gravity Enduro events are sanctioned (insured) through Auscycling, all competitors must either be Auscycling Members or will need to purchase an Auscycling Single Event License.
Further to this, we unfortunately cannot provide Single Event Licenses through our system as they must be purchased through Auscycling. 
Auscycling offers a number of Insurance Options:
Annual Membership,
4-week free trial, or
Single Event License.
which are purchased through Auscycling.
To validate or update your insurance, you MUST complete this form
If you do not send your insurance through, you must present it on the Saturday at Race Village. If you wish to leave presenting insurance to the last minute (i.e. Sunday morning), expect to go to the back of the queue. 
Auscycling are working hard to overcome these technicalities are we expect a more normal streamlined approach to insurances very soon.
10 rounds throughout 2021
You do not have to attend all rounds
Your best 7 rounds count towards overall series points table
Tied points are ranked by a riders best last result
Rounds 1, 2, 5, 8, 9 and 10 are 1.2x points multipliers
Rounds 3, 4, 6, 7 are 1.0x points multipliers
Points allocation table available here
Course grading information available here

Round 1
Enduro Epic, Dwellingup
27th and 28th March 2021
WA GRAVITY ENDURO is pumped to host the first event on the new trails at Dwellingup, Western Australia!
The event will showcase the lifestyle, culture and talent that makes Enduro racing so unique and exciting. The WA MTB Community will be on show with coaching, competitions, demonstrations, presentations, children's entertainment, food and drink stalls and a huge Race Village showcasing the WA MTB Industry
PLUS, Enduro Racing!
This event is Round One of the WA Gravity Enduro Series 2021 and will also be an Enduro World Series Qualifier. If you love Mountain Biking and Adventure with mates, this is the event for you!
Round 2
Linga Longa Bike Park, Balingup
Sunday 25th April 2021
The best Enduro location in WA?! A tailer-made Enduro course surrounded by beautiful rolling hills, the serenity is shattered as riders cheers and yahoo down some of the longest and rowdiest trails in Western Australia. With a stacked cafe, shuttles, camping sites and large swimming dam, there is plenty of activity happening all weekend. 
Linga Longa is always innovating and adding something new…and we are excited to shred ANOTHER NEW TRAIL in 2021 – perhaps the longest trail in WA… 
We are also looking at some more fun taking place on the Monday 26th April 2021 to make the most of the LONG WEEKEND!

Round 3
Pemberton Mountain Bike Park, Pemberton
Sunday 23rd May 2021
A regular on the WA Gravity Enduro circuit, Pemberton Mountain Bike Park is nestled under towering Karri Trees right next door to the Pemberton Town Centre and local amenities.
The trails can vary considerably based on the time of year, and with this event taking place in May, expect loamy 'hero-dirt' with plenty of grip. Competitors also spend some time exploring the wider area, snapping up some local produce and enjoying the relaxed atmosphere of the region. 
Round 4
The Orchard, Perth (formerly known as Golden Grove), Chittering
Sunday 20th June 2021
It was a long time between racing in Chittering but we were pumped and excited to bring the venue back on to the calendar in 2020. Before that, 2017 was the last visit!
A change on 2021 though will see the Race Village setup across the road in The Orchard, Perth, nestled between orange tress and the machinery that makes the best OJ in the region.
The trails boast just about every trail type a rider could ask for: raw and rough, creek crossing, off-camber amber, donwhill bombs, machine-sculptured jumps, timber fence crossings, timber long drops etc and the list goes on! Expect a very different course from 2021 as we take in the trails on the 'golden-side!'
Round 5
Pilbara, Western Australia
Sunday 11th July 2021
Yep! We finally head north! After all, we are called 'WA' Gravity Enduro. There are many opportunities in the top-end of this great State and we are pushing hard to make the Pilbara round happen. We have two options on the table – Tom Price boasting the 5th highest elevation in Western Australia and sitting next to the magnificent Karijini National Park…or the other option being Karratha. Karratha takes in the short but scenic trails on the ridges behind the townsite.
Wherever we land, expect red-dirt, fun trails and great company as we explore the top-end on our bikes together.
Registrations for this event will open once a decision is finalised by external authorities. 

Rounds 6 and 7
ON SATURDAY 31st July 2021, we head to the iconic Margaret River trails also known as 'The Pines' taking in the magnificent trails of 'Big Pine' and the modern 'Paper Trail' among many others. Cared for my MRORCA, we hope a little rain before the event sees us splashing through a few puddles, skipping through fast flowy berms under a beautiful bush canopy.
ON SUNDAY 1st August 2021, we head to the Dunsborough and Districts Country Club and ride some more fun (and pedally) trails with plenty of jumps for the riders and spectators. Although relatively flat, the Cape Mountain Bikers and supporters have done an amazing job squeezing in as much goodness as possible, and even a bit of 'gnar!'
IF BOTH ROUNDS ARE PURCHASED IN THE SAME ENTRY TRANSACTION, YOU WILL RECEIVE A MASSIVE 25% DISCOUNT! (applied automatically at checkout)
Round 7 – Dunsborough
Meelup Trails, Dunsborough
SUNDAY 1st August 2021 

Round 8 – Goat Farm
Goat Farm, Greenmount, Perth
Sunday 12th September 2021
The first event of WA Gravity Enduro kicked off at the Goat Farm in 2014 and we love returning to this very unforgiving venue. Although relatively short, the trails are 'tough as nails' and ensure competitors are focussed on the job at hand, with little room for error. From compact machine-berms to wild and rocky sections, the Goat Farm is a popular event for competitors and spectators being so close to Perth.
PLUS! Paul Neve and the team from Three Chillies Trail Design and Construction has been weaving their magic and we are blessed with new trails in 2021!

Round 9 – Nannup
Nannup MTB Area, Nannup
Sunday 10th October 2021
We've all heard about how gnarly the current trails are out at Nannup and we can't wait to see what the Three Chillies Trail Design crew come up with! An epic venue in the making, Nannup ticks the boxes for a great venue: elevation, tick – close to amenities, tick – accommodation, tick! 
The excitement will build as we get closer and as we see some images pour out from the Three Chillies insta-feed.
Stay tuned for more!

Round 10 – Evedon Park *SERIES FINAL*
Evedon Park, Burekup
Sunday 7th November 2021
You voted this as one of the best Enduro venues on the calendar and we are thrilled to be able to return to this gem nestled in the Dardanup hills, just 30min east of Bunbury.
With parking, chalets and camping available on-site, it was easy to feel at home as competitors cooled off in a large swimming dam, hit the restaurant or bar and just relaxed in the manicured gardens. Looking forward to returning to Evedon Park. The trails are tough, raw and exciting and their are plenty of opportunities for spectators to catch the thrills and spills are we cap off the BIGGEST ENDURO SERIES IN AUSTRALIA!