WA Gravity Enduro
Pushing your limits since 2014.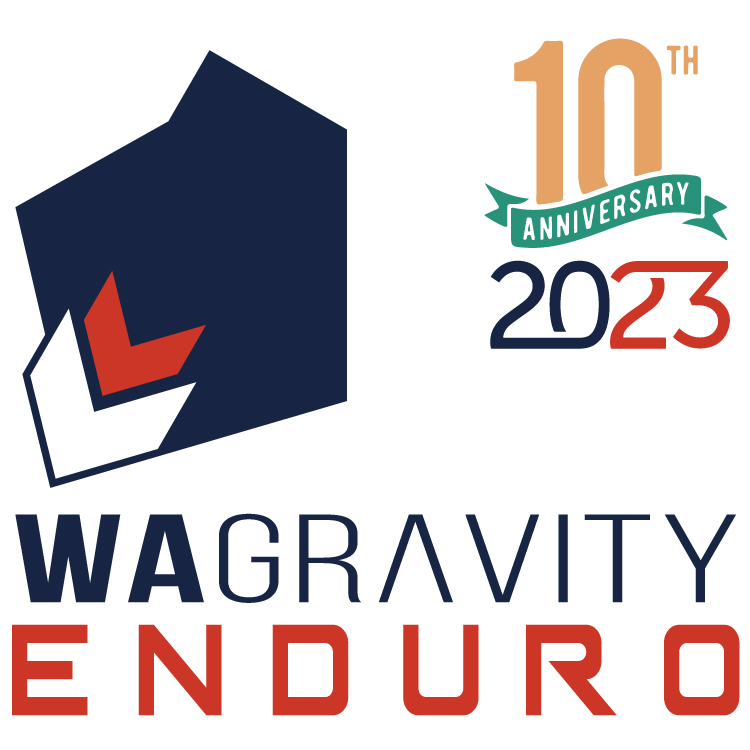 Welcome to 2023 – the 10th year of WA Gravity Enduro!
2022 was filled diversity and excitement as we raced two new venues including Geraldton and Karratha. 2023 is no different as we seek to explore the trails of Nannup, introduce our new mobile phone app, incorporate Team Trophy and continue to push and explore new services and facilities to create the best experiences for all. 
Enduro racing brings together weekend warriors, families, kids, seniors and the cream-of-the-crop to race your favourite WA trails as we find out who are the best Mountain Biking Athlete's in Western Australia.
We love working hard for our Community – pushing their limits to promote healthy competition and healthy people. Our diverse riding Community is thriving and we couldn't be more proud of everyone, from the weekend warriors pushing their limits to our Elite who are making huge impacts on the World scene. And onto the world scene, Enduro is now a UCI Discipline meaning the ultimate accreditation and recognition! We hope this translates into real racing careers for riders across the world.
We aim to provide the best Enduro Experiences Australia-wide, make donations, raise funds and cater for fundraisers. We prepare events in consultation with local trail custodians, local and State Governments and organisations, local businesses and our peak-body, Auscycling.
Let's Go ENDURO!!!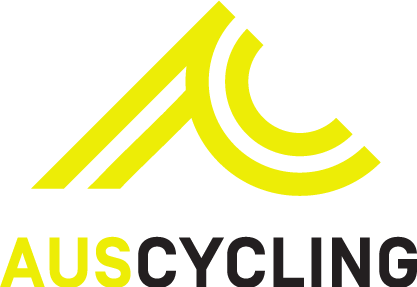 WA Gravity Enduro events are sanctioned through Auscycling, Australia's peak cycling body. All riders on course (competitors and shadow riders) are therefore required to have Auscycling Insurance which is mandatory. 
Auscycling offers a number of Insurance Options for Competitors

If you are not affiliated with a Club, please enter 'Western Trails Alliance Inc' when requested during signup. It is free and shows support for local trail builders.
Once you have your insurance confirmed, make note of your Auscycling Membership Number to enter it into EntryBoss Profile when signing up to compete. More information available at www.wagravityenduro.org/how-to-enter
9 x Series Events
3 x supporting events
1000+ Series Competitors
Revised categories
Graded courses
New Team Trophy
On Course Checkpoints
Great Adventures Ahead!
9 rounds throughout 2023
Your best 7 rounds count towards overall series points table 
3 supporting events are not part of the WA Gravity Enduro Series
You do not have to attend all rounds
Tied overall series points are ranked by a riders best last result
Points allocation table available here
Course grading information available here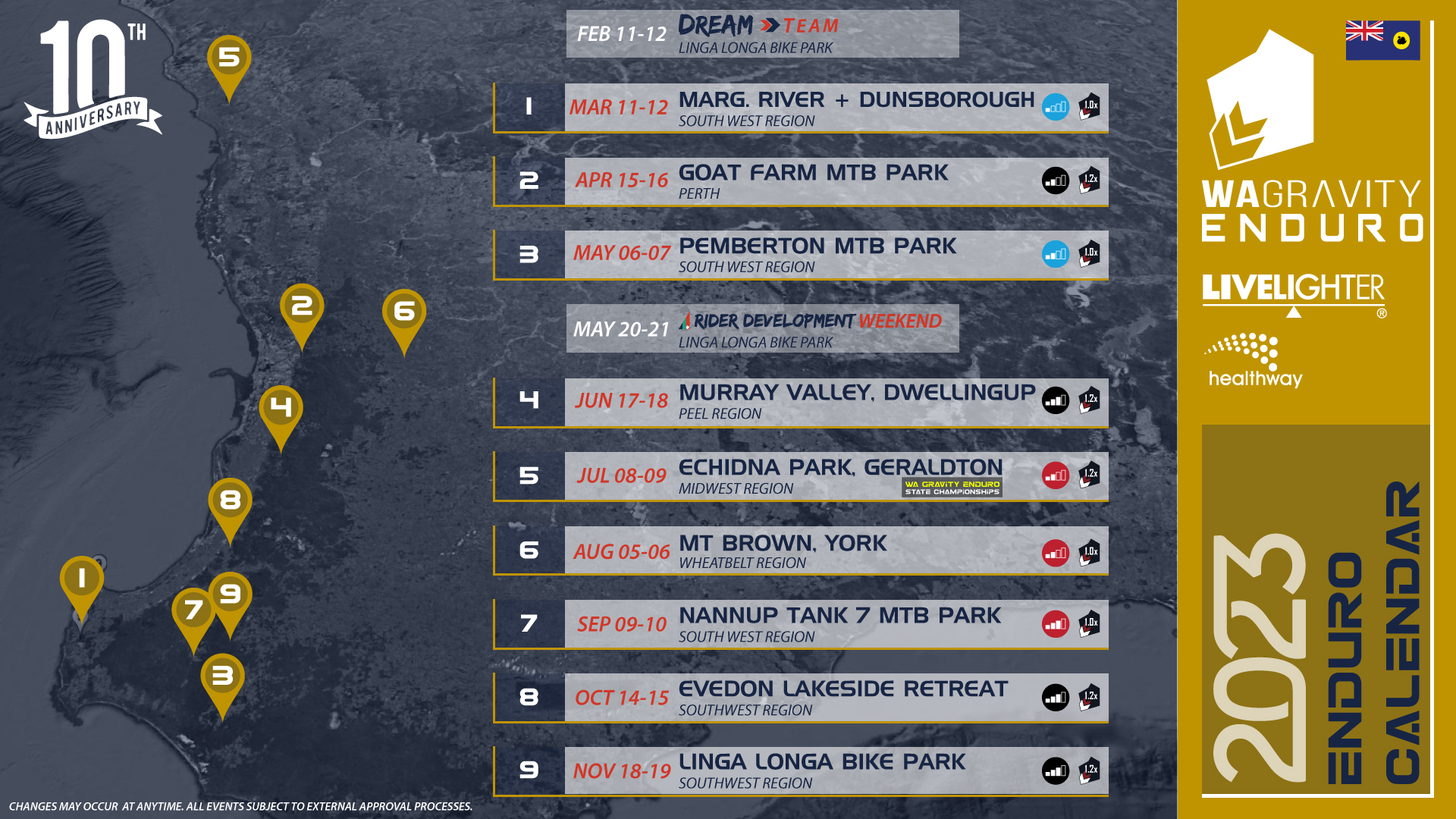 DREAM TEAM 2023 
Linga Longa Bike Park, Balingup
Saturday Practise 11th February 2023

Sunday Racing 12th February 2023
Champagne showers are on offer for the top 3 teams of each category. Something for everyone, we have a huge range of Team options available to ensure inclusiveness and competition for any Team in any stage of their mountain biking lifestyle.
Highlights include dusty trails, blistering sunshine, a cold swimming dam, shuttle-lifts and great times racing with mates against mates.
With the new Team Trophy on offer for 2023, this will be a great way to dial in your team, catchup and get ready for a big year ahead! 
Please note this event is not part of the WA Gravity Enduro 2023 Series Championship. 
ROUND 1
MARGARET RIVER + DUNSBOROUGH
ON SATURDAY, 11th March 2023, we head to the iconic Margaret River trails also known as 'The Pines' or 'Wooditjup Trails.' The venue has seen some recent upgrades plus the completion of new trails. With short and fast descents, machine-made berms plus some rocky sections for good measure, its a great warm-up event for the new year and a great introduction to new Enduro riders.
ON SUNDAY, 12th March 2023, we head to the Dunsborough and Districts Country Club and ride some more fun (and pedally) trails with plenty of jumps for the riders and spectators. Although relatively flat, the Cape Mountain Bikers and supporters have done an amazing job squeezing in as much goodness as possible, and even a bit of 'gnar!'
Riders are permitted to race just a single day, however, Series points and weekend overall positions are only awarded to riders who complete both days racing. No presentations on Saturday – all final results and presentations take place following Sunday racing.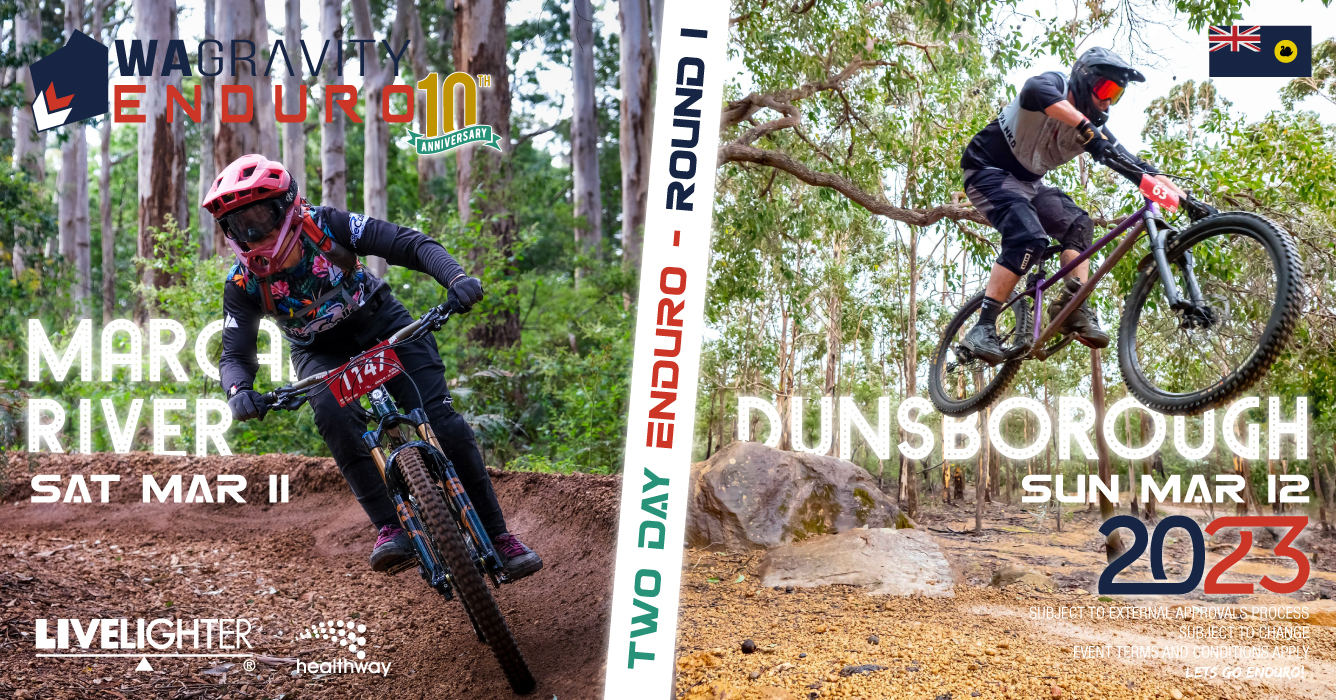 ROUND 2 
Goat Farm MTB Park, Greenmount, Perth
Saturday Practise 15th April 2023

Sunday Racing 16th April 2023
On the hunt for warmer conditions at the Goat Farm, we return to the closet venue to Perth which offers a new mix of flow and gnarliness! Fast racing is expected in slippery dry conditions at the unforgiving Goatie.
From compact machine-berms to wild and rocky sections, the Goat Farm is a popular event for competitors and spectators being so close to Perth.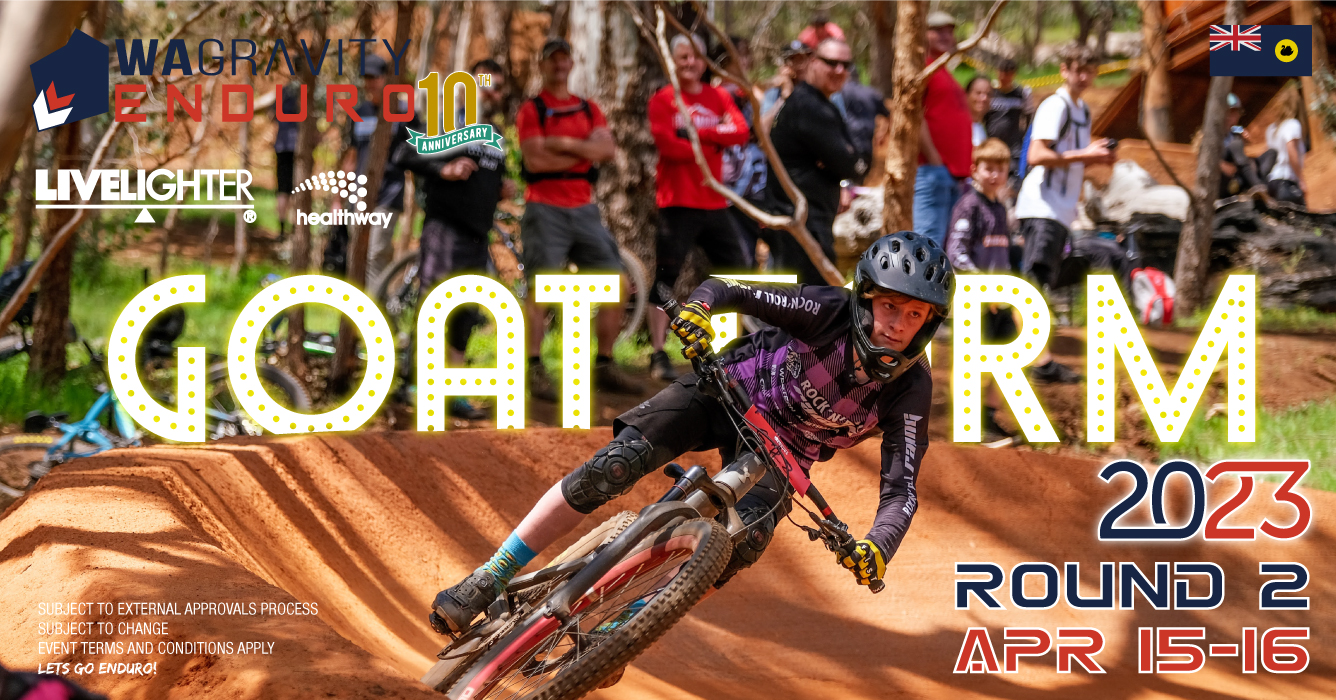 ROUND 3
Pemberton MTB Park
Saturday Practise 6th May 2023

Sunday Racing 7th May 2023
A regular on the WA Gravity Enduro circuit, Pemberton Mountain Bike Park is nestled under towering Karri Trees right next door to the Pemberton Town Centre and local amenities. With this event taking place in May, expect loamy 'hero-dirt' with plenty of grip if the rains stay clear during the event.
Competitors also spend some time exploring the wider area, snapping up some local produce and enjoying the relaxed atmosphere of the region.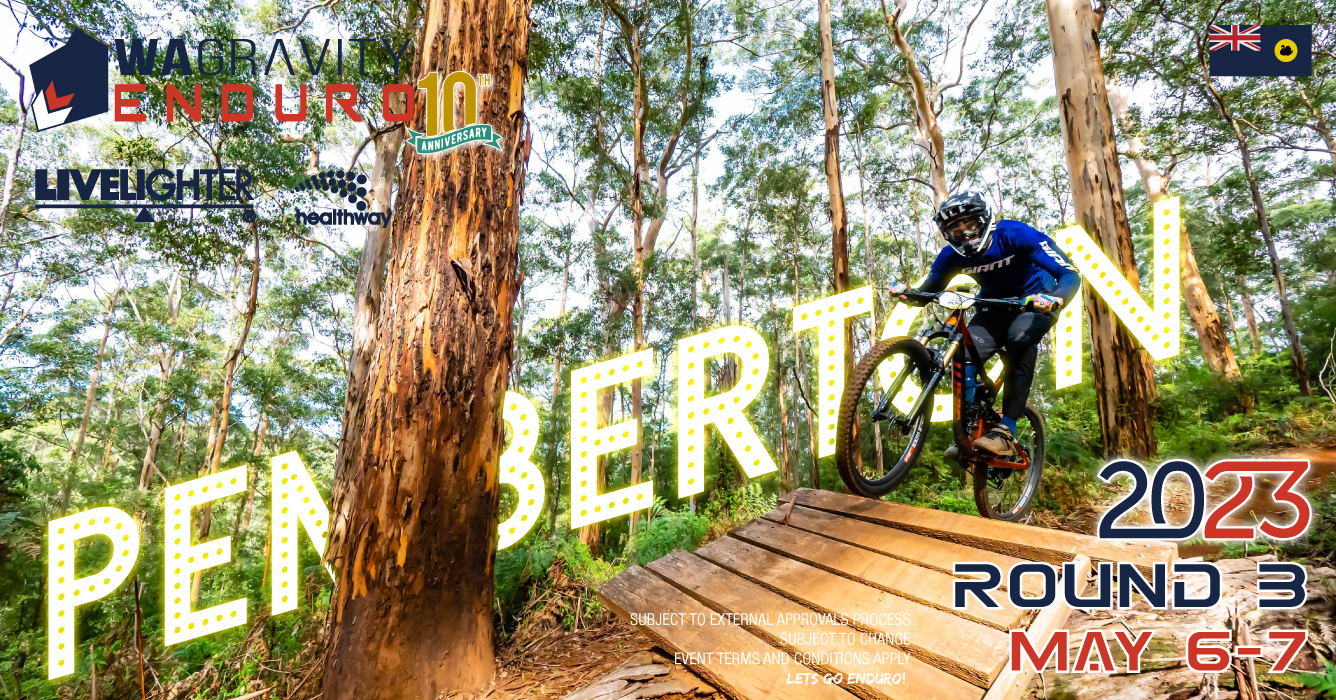 Rider Development Weekend
Linga Longa Bike Park, Balingup
Saturday, 20th May 2023 and Sunday 21st May 2023
Following the success of this inaugural event in 2022, the Rider Development Weekend aims to provide all mountain bikers an opportunity to hone their skills both physically and mentally through structured coaching sessions. 
With sessions from experts in mental health, sports health and experienced competitors, the weekend aims to give riders better insights and information into remaining calm and focussed in pressure situations, including racing. Plus, the deployment of the timing gear allows riders to test their lines on Enduro racing stages and see exact time differences.
Please note this event is not part of the WA Gravity Enduro 2023 Series Championship.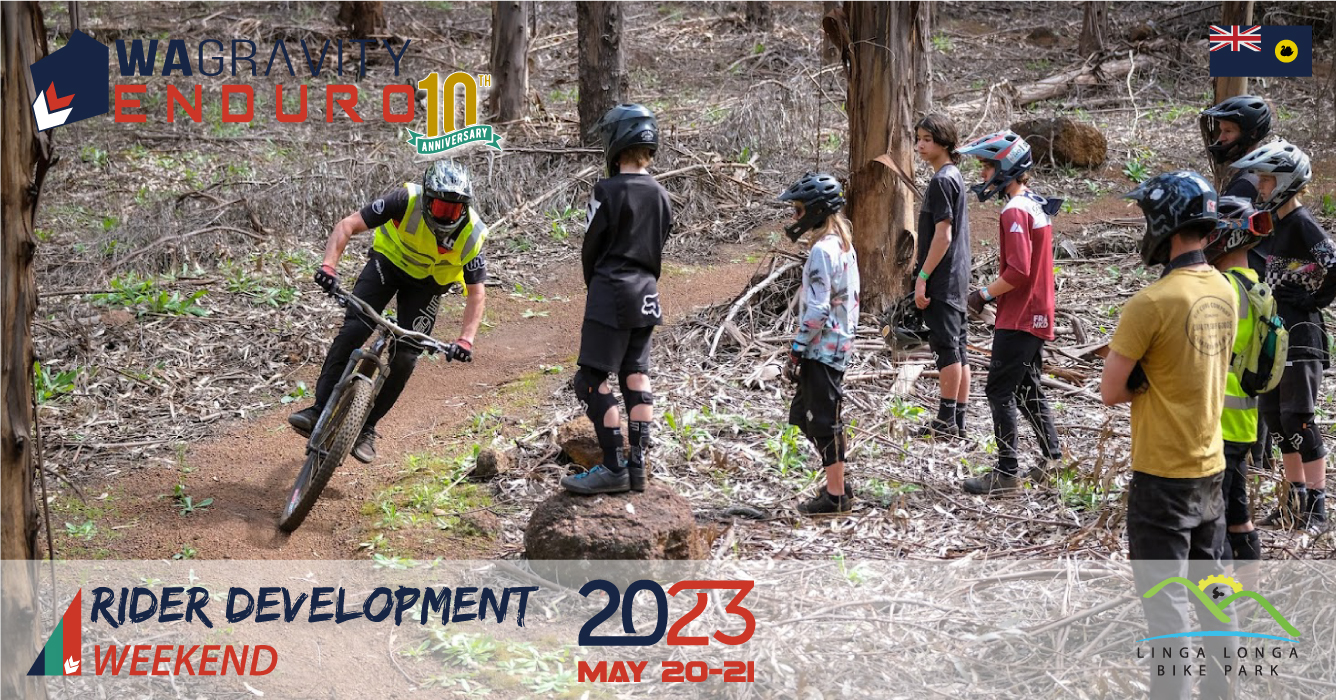 ROUND 4
Murray Valley, Dwellingup
Saturday Practise 17th June 2023

Sunday Racing 18th June 2023
We get back to the heart of Enduro and introduce some fitness back into Murray Valley meaning riders will be expected to ride-up, be self-sufficient and pace themselves across a big course. 
Enduro racing on the Murray Valley Trails takes place inside Department of Biodiversity, Conservation and Attractions (DBCA) Managed Land and vehicle access to Lane Poole will require payment.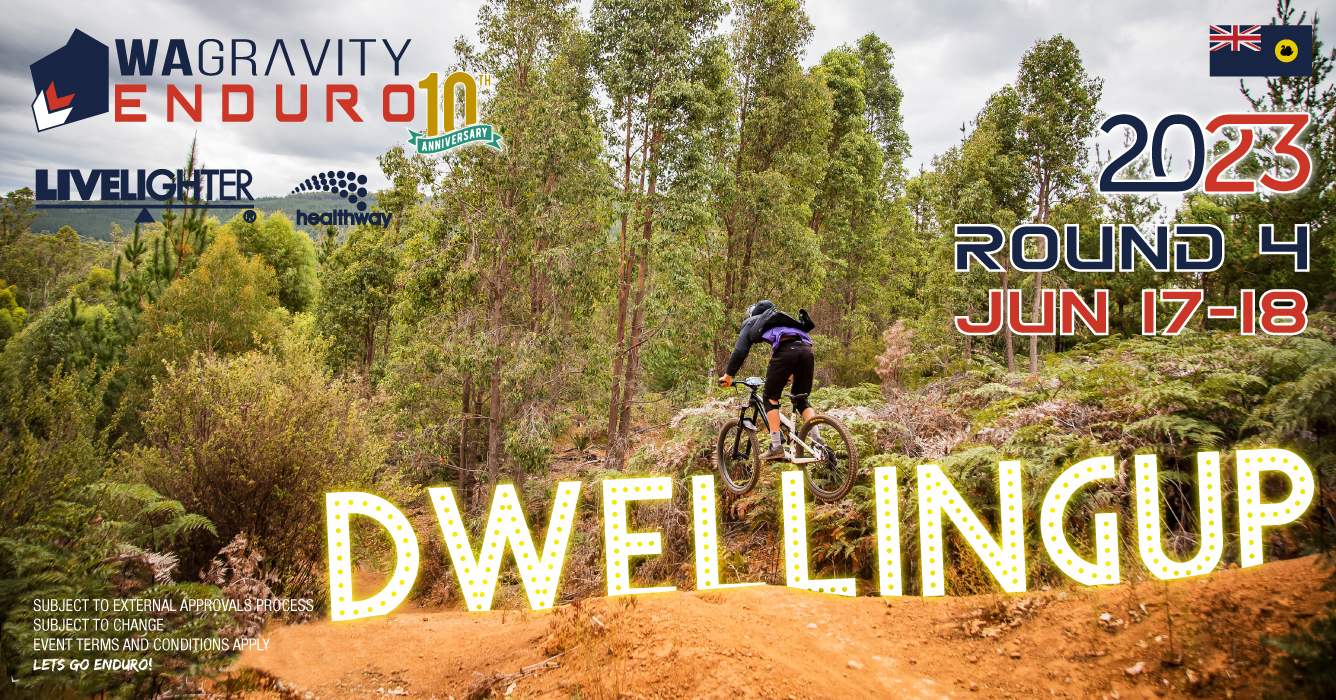 ROUND 5
Echidna Park Sporting Clays, East Chapman (Geraldton)
2023 WA GRAVITY ENDURO STATE CHAMPIONSHIPS
Saturday Practise 8th July 2023

Sunday Racing 9th July 2023
New in '22, it took many by surprise with technical trails across three hills. Sweeping 360 degree views, great spectator opportunities, on-site camping and caravanning, cafe and licensed area was a big highlight of this event.
Access to these trails is only permitted during our event which makes it a great level playing field for the WA Gravity Enduro State Championships '23!
The locals have done an amazing job getting multiple trails online and we are expecting some new variations in 2023.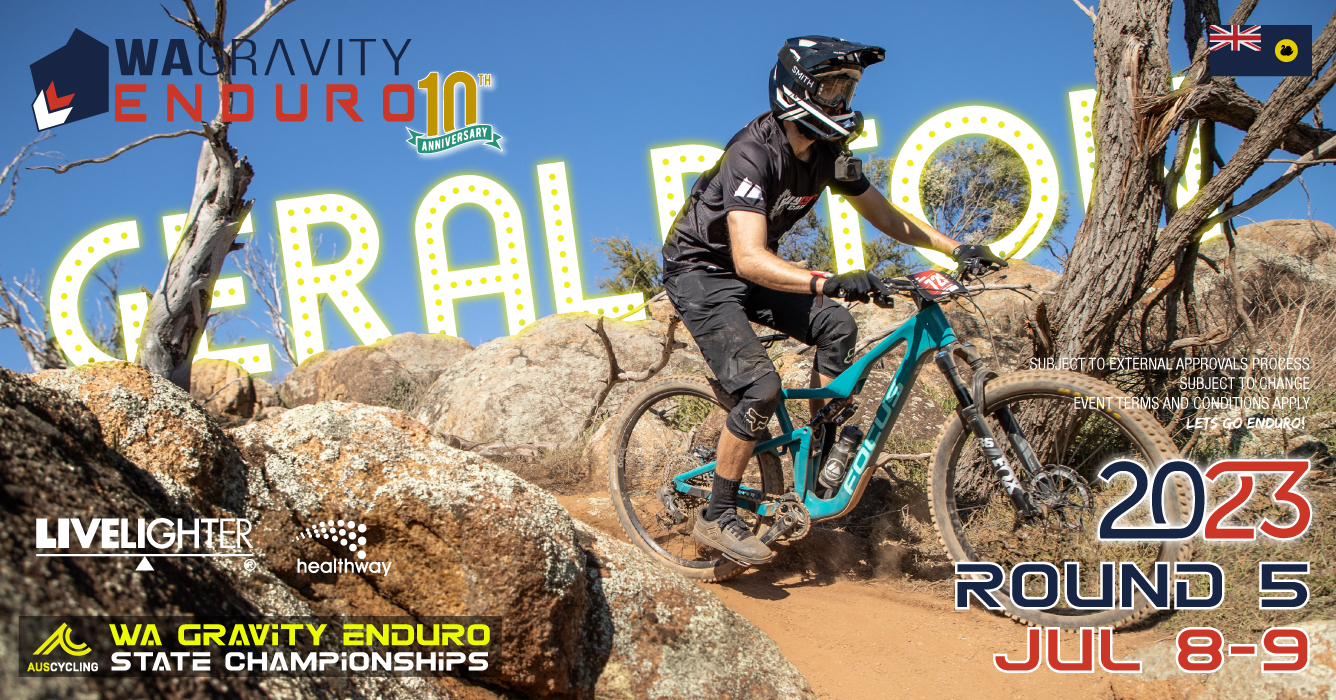 ROUND 6
Mt Brown, York
Saturday Practise 5th August 2023

Sunday Racing 6th August 2023
"Get some York on ya Fork" hit the Enduro scene in 2018 with a bang, being a part of the MTBA National Gravity Enduro Series. Mt Brown offers a plenty of raw trails and an attractive main feature being a 'quarry-gap' which draws the crowd.
The main trail head offers riders (and spectators) panoramic views of the York townsite and neighbouring farmlands which is always a spectacle. Riders can enjoy an easy road climb, short pushup and well connected firetracks leading to the top carpark.
With Race Village in town planned for 2023, we aim to offer riders a unique 'trailtown' experience come raceday and will need to ride to and from the trails.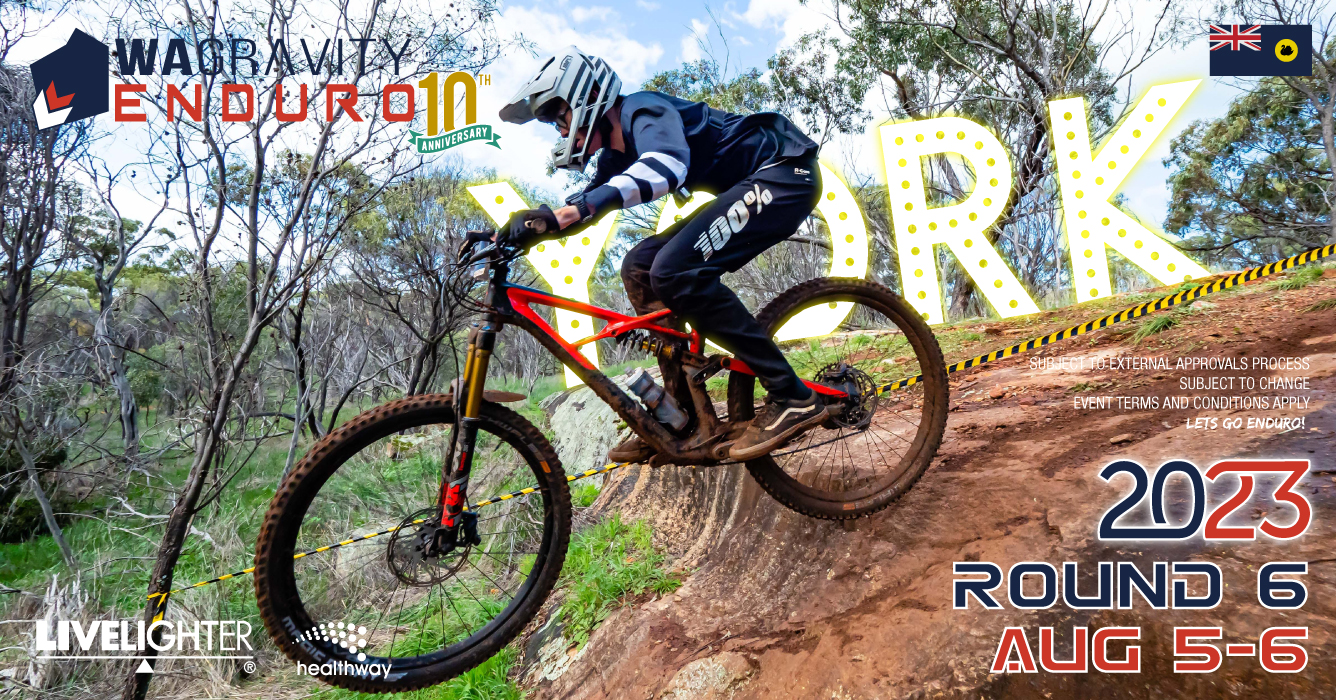 ROUND 7
Nannup Tank 7 MTB Park
Saturday Practise 9th September 2023

Sunday Racing 10th September 2023
New venue for 2023 – Nannup Tank 7 MTB Park. Pace yourself on the climbs and hang on for the ride going back down. The trail network is nicely contained with ample parking making for excellent spectating opportunities.
ROUND 8 
Evedon Lakeside Retreat, Burekup
Saturday Practise 14th October 2023

Sunday Racing 15th October 2023
You voted this as one of the best Enduro venues on the calendar and we are thrilled to be able to return to this gem nestled in the Dardanup hills, just 30min east of Bunbury.
With parking, chalets and camping available on-site, it is easy to think of this event as a holiday rather than a race weekend.
The trails are tough, raw and exciting and there are plenty of opportunities for spectators to catch the thrills and spills on these unforgiving trails.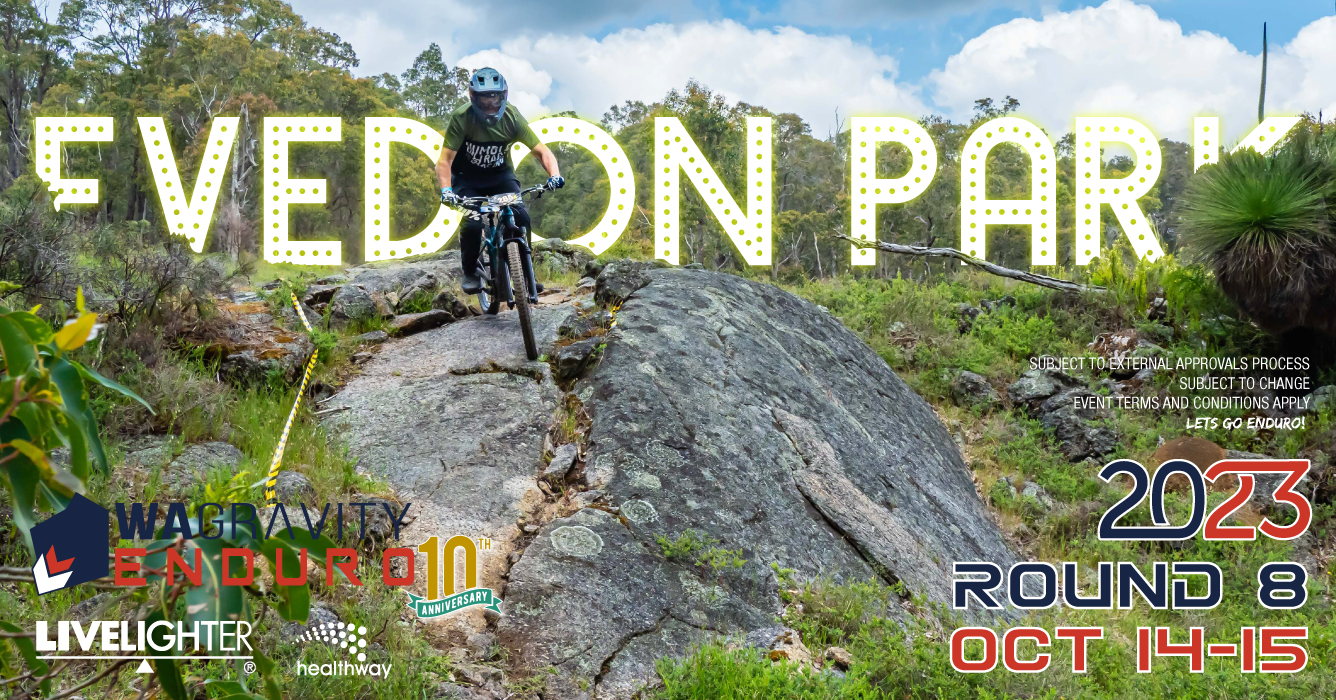 ROUND 9 
Linga Longa Bike Park, Balingup
2023 SERIES FINALE!
Saturday Practise 18th November 2023

Sunday Racing 19th November 2023
2023 Series Finale! Linga Longa Bike Park once again offers a brilliant venue to send out the year as we party away 10 years of WA Gravity Enduro!
Tailor-made Enduro trails surrounded by beautiful rolling hills, the serenity is shattered as riders cheer and yahoo down some of the longest and rowdiest trails in Western Australia. With delicious food and drink readily available at the on-site cafe, shuttles, camping sites and large swimming dam, there is plenty of activity happening all weekend.