Get Faster Stronger Fitter. Mountain Bike Racing for all >>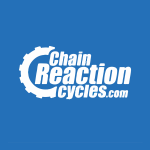 CHAIN REACTION CYCLES – THE WORLD'S LARGEST ONLINE BIKE STORE
…and major sponsor of WA Gravity Enduro for 6 years!
WELCOME TO THE WAGE COMMUNITY.
MOUNTAIN BIKING ALLOWS US ALL TO EXPLORE VAST AREAS OF OUR NATURAL PLAYGROUND AND BRINGS US TOGETHER THROUGH THE EXPERIENCES WE SHARE. OUR COMMUNITY IS WELCOMING, FRIENDLY AND "WELL-WATERED" AFTER AN EVENT.
RESULTS
We expect to implement timing updates throughout the races in 2019 to help spectators, event personel and competitors find out how things are unfolding during the event.
EVENTS
2019 promises 7 events throughout the south-west WA. We are also in the early stages of planning some other speciality events outside the series to keep the good times flowing! We are also staying clear of WAGE events in March 2019 as the Enduro World Series will be nearby in Rotorua, NZ and Tasmania, AUS during this time.
crew
We couldn't run organised events and safe and fair racing without awesome volunteers! We love our volunteers and enjoy offering free entry and lunch anytime someone wishes to help. Course marshalling, course bunting/debunting and event assistance just some of the easy ways you can help.
RIDERS
Over 1,200 competitors signed up and ready to roll as soon as we open events. Head on over to EventPlus and signup to avoid disappointment when we sell-out – events are limited to 320 competitors.
WA Gravity Enduro is privileged to be working with our major sponsor, Chain Reaction Cycles, for 6 years creating the ultimate mountain bike racing series in Western Australia!
We head to as many locations as possible to provide the best opportunities for everyone to participate. We donate to local trail clubs, work closely with Government and Council representatives and prioritise safety without compromising on racing excitement.
WA Gravity Enduro donate to local trail custodians, promote exciting mountain biking experiences, promote tourism opportunities and engage with State and Local Governments in finding new mountain biking opportunities.