WA Gravity Enduro
MOUNTAIN BIKE RACING FOR EVERYONE
Gravity Enduro is a racing format everyone can enjoy – from the elite to the weekend warriors to the first timers – our Community is welcoming, warm and well watered after the race…
Inaugural 2017 WA State Championships!
We are very proud and excited to establish inaugural Gravity Enduro State Championships at Linga Longa Bike Park, Balingup. Linga Longa is a fantastic private venue with a mix of gravity enduro trails to test everyone's abilities! With camping and beautiful views across a dam to a backdrop of pristine forest, the event should not be missed for spectators or riders!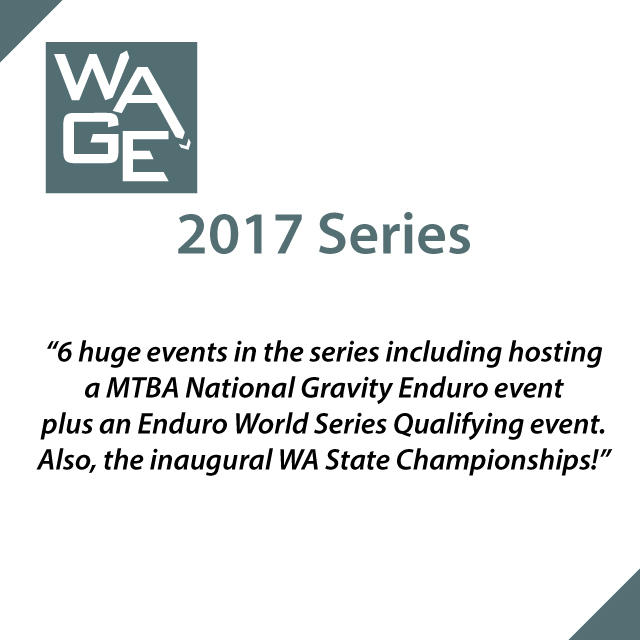 WA Gravity Enduro is now in it's fourth year and we are very proud to be teaming up with Chain Reaction Cycles once again to bring you the ultimate yearly mountain bike racing experience in Western Australia! We head to as many locations as possible to provide the best opportunities for everyone to participate. We donate to local trail clubs, work closely with Government and Council representatives and strive to host safe and exciting racing events for our Community.
There are many benefits in volunteering – raise money for your local club, learn more about the course prior to the race, help keep the environment clean and pristine and feel a great sense of achievement in leading to the success of the event! If you can spare some time, please contact steve@wagravityenduro.org