WA Gravity Enduro 2015 Series
20th September 2015
—————————————————————————
18th September 2015
—————————————————————————
17th September 2015
Please check and contact steve@wagravityenduro.org immediately if there are any discrepancies.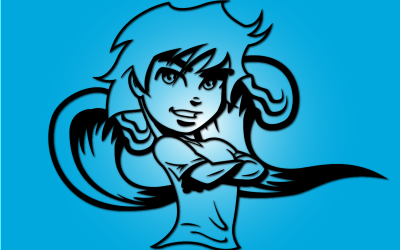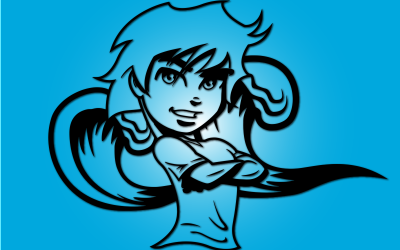 Margaret River
Round 5
Sunday, September 20, 2015
A double header with PMBC XC State Champs!!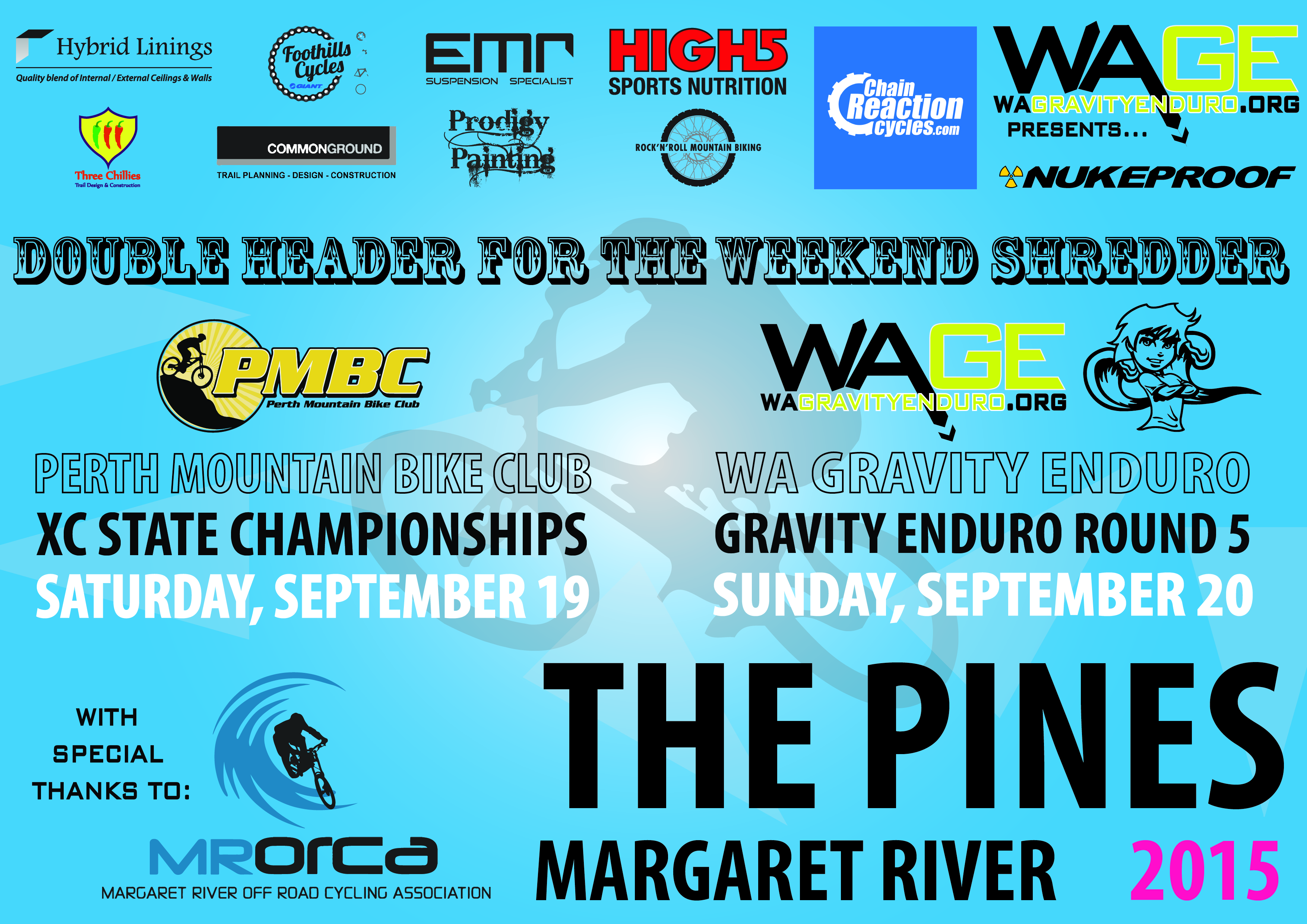 Race Information
This race takes place in a Pine Plantation that is due to be logged at anytime. We have designed the course to mitigate any problem if logging proceeds before the race.

Saturday, September 19th

Perth Mountain Bike Club (PMBC) in association with Margaret River off-Road Cycling Club (MRORCA) are hosting the XC State Championships in The Pines. WAGE will be preparing the course so as not to interfere with this race. If you decide to watch the XC or go looking for the WAGE GE course layout, please take extra care.
Sunday, September 20th
THE VILLAGE (WHARNCLIFFE MILL RETREAT)
8am – volunteers on-site preparing course bunting and signage. The course is open for SLOW riding and inspection of lines and stages. People will be crossing and inspecting the course so take care.
9am – registration area open at the Race Village. You MUST collect your raceplate and RFID bracelet. Put your bracelet on your right wrist immediately, then fix your raceplate to your bike using the supplied tie straps. Keep your raceplate as it can be used for subsequent races.
930am – St John Paramedics on-site
10:15am – YOU MUST BE AT THE RACE VILLAGE FOR BRIEFING. FAILURE TO DO SO MAY RESULT IN DISQUALIFICATION.

10:30am – riders may start riding to their allocated stage (Group splitting may occur to limit queue times)
~1:30pm – Free sausage sizzle for riders with presentations to follow
WHAT GOES ON
gravity enduro race format, timing your descents over multiple stages, with relaxed, social climbs
race village showcasing local business products and services
Awesome spot prizes, round prizes and series prizes thanks to CHAIN REACTION CYCLES
Bunted and signed course with spectator opportunities
Paramedics and mandatory insurance cover on entry
Places are limited to ensure management of facility and race
A safe riding environment and heaps of fun! LEAVE NO TRACE!! Look after the environment that we are privileged to ride in.
RACE RULES
Head to our race rules page for further information regarding equipment.