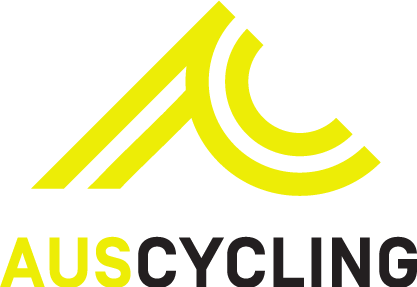 COMPETITOR INSURANCE WILL BE CHECKED AT ALL WA GRAVITY ENDURO 2021 EVENTS.
AS WA GRAVITY ENDURO EVENTS ARE SANCTIONED (INSURED) THROUGH AUSCYCLING, ALL COMPETITORS MUST HAVE AUSCYCLING INSURANCE WHICH IS ONLY PURCHASED THROUGH AUSCYCLING.
WA GRAVITY ENDURO CAN NO LONGER COLLECT INSURANCE INFORMATION ON BEHALF OF AUSCYCLING, AND THEREFORE MUST BE DONE THROUGH THEIR PORTALS.
INSURANCE IS AVAILABLE AS AN ANNUAL MEMBERSHIP OR CAN BE PURCHASED PER EVENT. YEARLY MEMBERSHIP CAN BE MORE AFFORDABLE DEPENDING ON THE NUMBER OF EVENTS YOU ENTER, WITH ADDITIONAL BENEFITS.
TO PURCHASE AN ANNUAL MEMBERSHIP AND FOR MORE INFORMATION, HEAD TO https://www.auscycling.org.au/membership/race-off-road
OTHER AUSCYCLING MEMBERSHIP OPTIONS ARE AVAILABLE:
– FAMILY MEMBERSHIP https://www.auscycling.org.au/membership/other/family-membership
– 4 WEEK FREE TRIAL https://www.auscycling.org.au/membership/other/free-trial
– ONE DAY EVENT LICENSE https://www.auscycling.org.au/membership/other/event-licences
NOTE: ONE DAY EVENT LICENSE COVERS BOTH SATURDAY OFFICIAL PRACTISE AND SUNDAY RACING. CURRENTLY, YOU CAN ONLY PURCHASE THIS ON THE SATURDAY OF THE EVENT WEEKEND. AUSCYCLING ARE UPDATING THIS SYSTEM WHICH WILL PERMIT A DATE SELECTION (ESTIMATED END-FEB).
UPON SELECTING A CLUB, WE RECOMMEND WESTERN TRAILS ALLIANCE INC. WHICH HAS NO JOINING FEE.
CURRENT MOUNTAIN BIKE AUSTRALIA (MTBA) MEMBERSHIPS ARE PERMITTED UNTIL EXPIRED.
AUSCYCLING ANNUAL MEMBERSHIPS CAN STORE THE MEMBERSHIP TO YOUR PHONE. PLEASE PRESENT THIS OR A PAPER VERSION TO CENTRE OF GRAVITY AT RACE VILLAGE. WE ENCOURAGE ALL COMPETITORS TO PRESENT VALID MEMBERSHIP ON THE SATURDAY TO AVOID SUNDAY DELAY.
You must be logged in to update your profile.