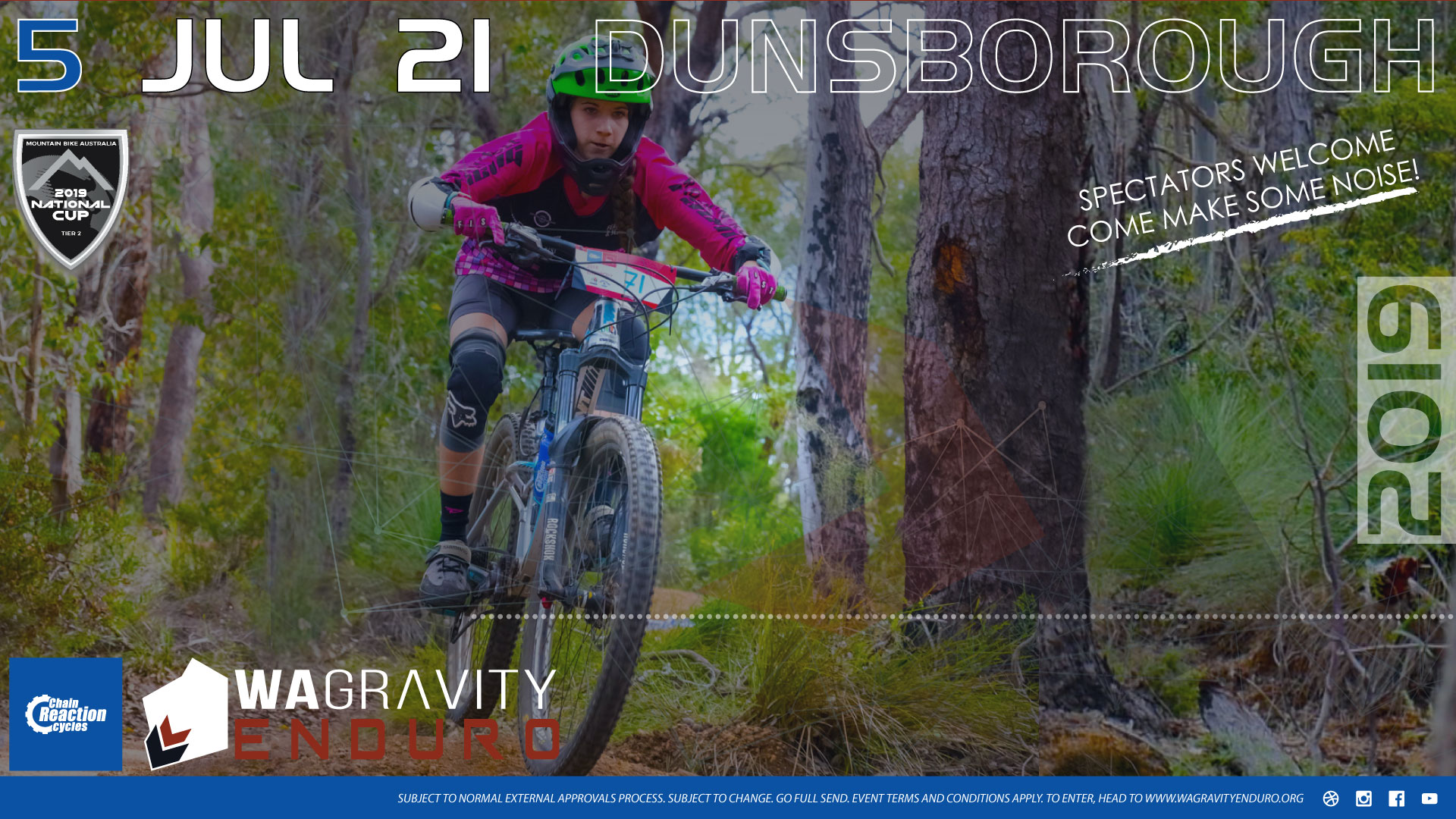 Chain Reaction Cycles WA Gr
avity Enduro Series 2019
Round 5
Dunsborough, Western Australia
20
th
and 21
st
July 2019
OPTIONAL
Rider Liability Waiver Information for the use of open-face style helmets WA Gravity Enduro Round 5 – 20th and 21st July 2019
WA Gravity Enduro strives to implement the necessary insurance conditions to promote and prioritise safe mountain bike racing for all volunteers, marshals, organisers, spectators and competitors to the best of our ability and to reflect this, WA Gravity Enduro must now enforce full-face helmets as an extra level of safety for our competitors when racing in the Gravity Enduro format.
In addition to the MTBA Event Waiver and the WA Gravity Enduro Terms and Conditions found on this website, competitors are permitted to wear their Australian Standards open-face style helmet when competing in the Gravity Enduro race format for Round 5 of the WA Gravity Enduro 2019 Series in Dunsborough.
Competitors who choose this level of safety equipment do so at their own risk as their Mountain Bike Australia insurance cover may not apply if an injury occurs as a result of facial, neck, spinal damage or similar injury. Competitors must determine their own level of safety equipment based on their own assessed level of mountain biking skill and experience in racing. At no time can Mountain Bike Australia, WA Gravity Enduro, sponsor, supporter, competitor, volunteer, marshal, organiser, spectator or any other affiliated person or entity be sued for damages as a result of injury if a competitor chooses to wear an open-face style helmet for Round 5 of the WA Gravity Enduro 2019 Series in Dunsborough.
Please complete the form should you chose to compete in open-face style helmet.
[contact-form-7 id="13169″ title="2019 5 Fullface Helmet Waiver"]