Kalamunda Classic Film Competition

Sunday 10th September 2016
KMBC will be holding a Film Competition in the lead up the the Kalamunda Classic Weekend.
Location
Zig Zag Seminar Room
50 Railway Rd, Kalamunda

Schedule
6pm Doors Open
7pm-8pm Movies
8pm-9pm Kalamunda Classic race information including course sneak reveal.
9pm Winners Announced
10pm close doors
Provided
Finger food, water and soft drink.
Available
Beer and wine will be available for purchase.
Film Competition Entrants
There will be two categories
1. Mountain Bike Videos containing footage shot in Kalamunda
2. Bike Videos shot anywhere else
Prizes will be given to the top 3 in each category
1st – $100 NZO gift Voucher
2nd – $50 NZO gift Voucher
3rd – $25 NZO gift Voucher
Following rules apply
1. Movies to be 7min max
2. Entrants must supply movie in AVI, MOV, WMV or MP4 format. Provide thumb drive or upload to your online drop box and send link.
3. Entrants to provide a brief blurb about their movie. Who, what, where, when
4. Movies need to be PG, no swearing, no nudity
5. Can enter as a team of creators or individuals
6. No taking footage from others. Must to shot by you or organised to be captured by you.
7. Not all entries will be shown on the night. Entries will be reviewed and finalist will be shown. Finalist will be notified and given free entry to night.
8. All entrants must register via email kalamundaclassic@gmail.com by 1st September. Please put Film Comp Rego in the subject line. You will receive confirmation of your entry
Entries close Midnight Saturday 3rd September 2016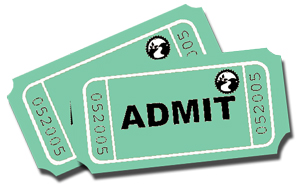 A great turnout – thanks for the support!